When we think about creating an environment to support and manage our company assets, we look at three critical factors; 1. Ability to adapt to our environment and client needs, 2. Agility in incorporating changes for continuous improvement, and 3. Keep the bigger picture in mind so we can anticipate and evaluate any risks.  As a leader in providing consulting to other companies on protecting their assets, we want to share some of the tools we utilize.
G2 Ops has two corporate offices in two different states, one co-op office and several employees that work from home in three states. Mike Ciancio, IT Administrator at G2 Ops sat down with us to share how G2 Ops manages the infrastructure.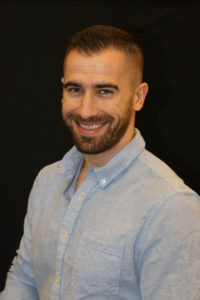 Mike, what tools does G2 Ops use to manage IT infrastructure across all our offices?
There are a handful of tools we use to support our teams and clients and to protect our software, hardware and intellectual property.
Safely managing our assets is paramount to the work we do. We configure IT assets to a company standard that has been developed and vetted by our executive team.
Here are a few tools we utilize:
TeamViewer helps us connect to all our Team members and provide support for troubleshooting and configuration.
Freshservice asset tracking software is a product we use to support our IT Help Desk and configuration of software on our different devices.
We use a fixed-asset tag process to manage asset inventory.
Now that we know some of the tools you have implemented, how does G2 Ops stay up to speed on the security we need to protect ours and our client's data?
As a defense contractor, security must be a PRIORITY. We have specific employee training and maintain Compliance with NIST 800-171 in which our team follows closely for any protocol updates or changes.
How do we recommend others create a standard protocol for Information Technology infrastructure and employee devices?
Most importantly you need to understand your needs and create detailed policies based on these needs. For any client there is normally a governing body, like NIST (National Institute of Standards of Technology) from the U.S. Department of Commerce that issues standards. At G2 Ops, we are required to be compliant with NIST 800-171, as a minimum, and so we use those requirements as a baseline.
It is also beneficial to identify the best cybersecurity practices and create policies that utilize these best practices. For example; implement social engineering training (phishing, shoulder surfing, etc.), a password complexity standard and a clean desk policy.
What advice do you have for similar size companies who are choosing their own tools to manage their infrastructure and allow for easy access and collaboration across offices?
Invest in the best tools you can afford to so that you get the support you need. We continue to make incremental improvements as our budget allows. As mentioned above, we added Freshservice to help make our help desk ticketing system more user friendly and easier to track. Every year we review our tools and compare them to the most recommended by industry experts and standards to ensure we are providing our clients and employees the most productive environment to do business.
***
Learn more about MBSE, Cybersecurity, and Cloud Engineering at G2-Ops.com