Ever wonder what it's like to work at a leading Systems Engineering and Cybersecurity company? Computer Engineering Intern, Cason Brinson, and Business Intern, Chloe Kleppe, sat down to reflect on their internship experiences at G2 Ops. They discuss a range of topics including G2 Ops company culture, the skills they have learned, and how TCC made a difference in their college careers.
CASON BRINSON
Junior at Virginia Tech, Major: Computer Engineering
What did you enjoy most about your summer at G2 Ops?
The thing I enjoyed most about my summer at G2 Ops would be the amount of experience I obtained working in a field related to my own engineering major.
What skills did you learn?
During my time at G2 Ops, I learned advanced use of Microsoft Excel, programming with the Visual Basics (VBA) language within Excel, Power BI dashboard creation and integration with Excel, use of Power BI with the Microsoft HoloLens, and Search Engine Optimization (SEO).
What projects were you involved with?
I was heavily involved in a project to automate an excel tool for customer use. This was a lengthy coding project within excel that taught me a lot about deadlines, workload management, and presenting results from research.
What surprised you about your first internship experience?
The thing that surprised me most about my first internship was the trust and belief that G2 Ops placed in me as a new, unexperienced computer engineering intern. G2 Ops allowed me to work on projects that impacted the company as a whole and helped give me experience in many different fields of work within the cybersecurity industry. 
How would you describe G2's company culture?
G2 Ops company culture is very enthusiastic and welcoming to new thoughts and projects from any employee. G2 is a company that cares a lot about its employees and makes strides to ensure employees recognized for accomplishments and taken care of while at work.
How did your time at G2 set you up for success?
My time at G2 has set me up for success by allowing me to further my skills in Excel, Power BI, and Augmented Reality (AR) technology. I have also gained more experience on how to navigate a workplace and contribute to the bottom line. Learning how to use industry standard computer software is also a skill that will be incredibly useful for whatever the future holds.
How did TCC assist you in your college career?
Taking classes at TCC was beneficial for me as it allowed me to get a feel for Computer Engineering and determine if it was something I was interested in as a major. After attending TCC for a year I transferred to Virginia Tech where I am currently pursuing a degree in Computer Engineering. Although I didn't start at a 4-year university, I have been able to succeed at Virginia Tech from the preparation I received during my time at TCC. My ability to secure an internship as a Sophomore in college speaks volumes to the success of the transfer programs TCC has to offer!
Final Thoughts
My experience at G2 Ops has been nothing but positive from the people I met to the projects I got to be a part of. I have gained more experience that I could have hoped for and am happy that I had this wonderful opportunity!
CHLOE KLEPPE, BUSINESS INTERN
Senior at Old Dominion University, Majors: Business Analytics and Marketing
What do you enjoy most about working at G2 Ops?
I love having the opportunity to be a part of a welcoming, innovative, and growing company. Working closely with such a knowledgeable group of people who are dedicated to performing their best for the betterment of the company is such a privilege.   It is inspiring to witness the growth that has occurred just in my short time being here, and I'm excited to see many more opportunities come to fruition in the coming months.
What skills have you learned?
During my time at G2 Ops, I have learned everything from foundational skills such as email etiquette to more advanced analytical and reporting skills. It is a great learning experience to be able to observe the ins and outs of how a successful company operates and tailor my skills to contribute to both short-term and long-term objectives.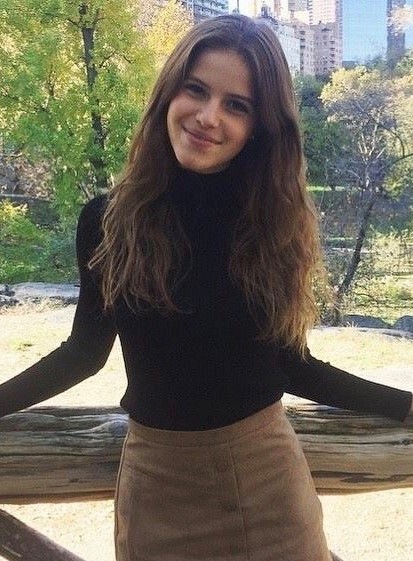 What projects have you been involved with?
My typical duties include managing the company's Facebook and LinkedIn accounts, creating and designing company-wide communication materials, and lending a helping hand to the Human Resources, Operations, and Executive Administration departments. I also am involved with a project regarding Search Engine Optimization that Cason and I spearheaded to improve G2 Ops' positioning on the web. Currently, I am branching out from my usual tasking to tackle app implementation on Salesforce, G2's CRM platform, that will automate common processes to save time, increase efficiency, and eliminate human errors.
How would you describe G2's company culture?
Leadership's main priority is employee morale, and that is evident in the day-to-day environment at G2 Ops. From our in-office competitions (currently NFL Pick'em!), to our offices complete with snacks and good music (what could be better?), G2 Ops has successfully created a friendly and fun company culture. On a more serious note, G2 Ops is dedicated to ensuring employees feel valued, recognized for their achievements, and encouraged to take risks and challenge themselves.
How do your studies and work at G2 Ops align?
As a Business Analytics and Marketing major at Old Dominion University, my studies often relate to the work I do at G2 Ops. I am currently enrolled in a course focused around Google Analytics, which is the took I utilize to track G2's web traffic and social engagement. Thanks to this class, I am learning so much more about Google Analytics' capabilities which will allow be to better serve G2 Ops in this domain.
How did Tidewater Community College (TCC) assist you in your college career?
TCC was an instrumental part of my educational journey. I was able to complete my Associates Degree in Business Administration in just one calendar year (thank you summer classes!), saving both time and money. TCC's transfer program allowed for a smooth transition to Old Dominion University. All my credits from TCC were accepted and I was able to jump right into my major program. I would highly recommend attending TCC as a first step to anyone looking to obtain their 4-year degree.
Final Thoughts
I could not have asked for a better first internship opportunity! I am so proud to work for such an amazing company who allows me to learn, grow, and be involved with so many aspects of the business.
Be sure to check our Facebook and LinkedIn accounts for updates on Intern position openings!
***
Learn more about MBSE, Cybersecurity, and Cloud Engineering at G2-Ops.com